Pete Wentz, the iconic bassist and lyricist for the renowned rock band Fall Out Boy, has made significant waves in the music industry. As of 2023, his net worth stands at an impressive $18 million, according to Celebrity Net Worth. But how did Wentz amass such wealth, and what ventures have contributed to his financial success?
Pete Wentz's journey to stardom began in the early '90s with the Chicago hardcore punk movement. Over the years, he played in various bands, but it was his collaboration with Andy Hurley and others that led to the formation of Fall Out Boy. Their debut EP, Fall Out Boy/Project Rocket Split EP, alongside Project Rocket, was released in 2002, marking the beginning of a series of successful albums. Their second album, From Under The Cork Tree, went platinum, featuring the hit "Sugar, We're Goin Down," which Wentz wrote. The band's success continued with albums like American Beauty/American P*ycho, which topped the charts and achieved triple platinum status.
Beyond Music: Pete's Entrepreneurial Ventures
NEW YORK – FEBRUARY 16: Pete Wentz prepares backstage to make an entrance at the Clandestine Industries by Pete Wentz fashion show at Stage 37 on February 16, 2010 in New York City. (Photo by Jeff Gentner/Getty Images)
Outside of his musical pursuits, Wentz has shown a keen interest in entrepreneurship. He founded Clandestine Industries, a company that offers a diverse range of merchandise, from books to clothing. Over the years, Clandestine has collaborated with big brands like DKNY, further solidifying Wentz's position as a savvy businessman.
Pete Wentz On The Silver Screen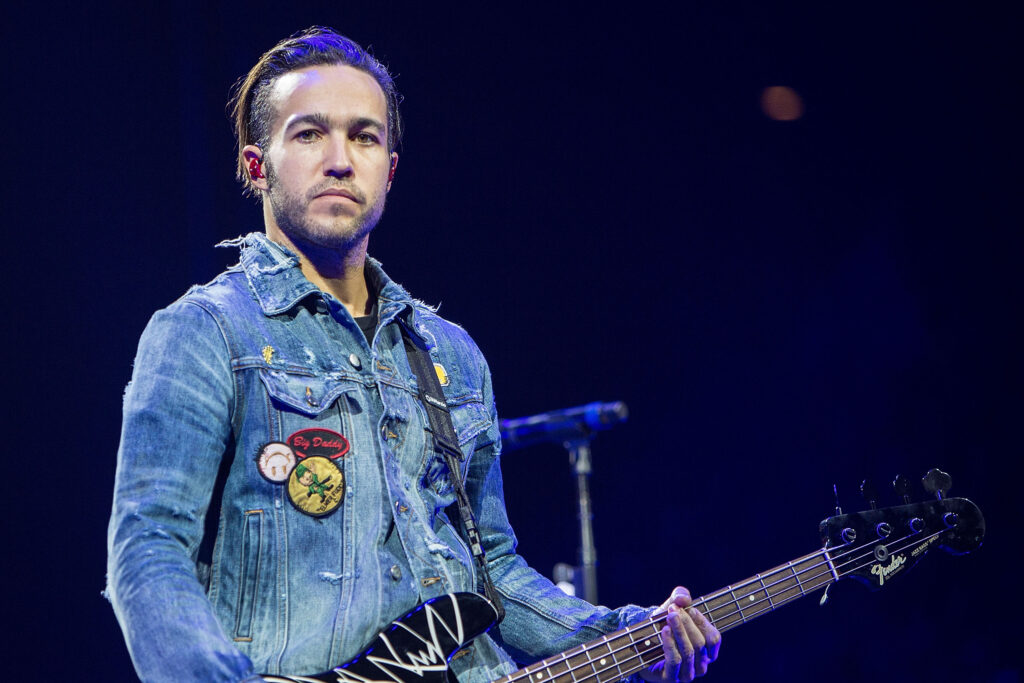 SAN DIEGO, CA – NOVEMBER 15: Musician Pete Wentz of Fall Out Boy performs on stage at Viejas Arena on November 15, 2017 in San Diego, California. (Photo by Daniel Knighton/Getty Images)
Wentz's talents aren't limited to music and business. He has ventured into the world of film and television, securing roles in popular series like One Tree Hill and Californication. He also made appearances in movies such as Degrassi Goes Hollywood and TV shows like School Of Rock and All That.
Personal Life & Philanthropy
LOS ANGELES, CA – FEBRUARY 10: (L-R) Meagan Camper, Saint Lazslo Wentz, Marvel Jane Wentz, Pete Wentz, Dale Wentz, and Pete Wentz II attend the 61st Annual GRAMMY Awards at Staples Center on February 10, 2019 in Los Angeles, California. (Photo by Neilson Barnard/Getty Images for The Recording Academy)
Born on June 5, 1979, in Wilmette, Illinois, Pete Wentz hails from a distinguished American lineage that boasts notable politicians and generals. Despite facing challenges, including a battle with bipolar disorder, Wentz has always shown resilience. He's not just a rock star but also a philanthropist, notably supporting UNICEF in the past.
In his personal life, Wentz has experienced highs and lows. He began a relationship in 2006 and later married, welcoming a child in 2008. However, by 2011, divorce proceedings were underway. In 2014, Wentz and his girlfriend Meagan Camper celebrated the birth of their second child, followed by another in 2018.
Real Estate Ventures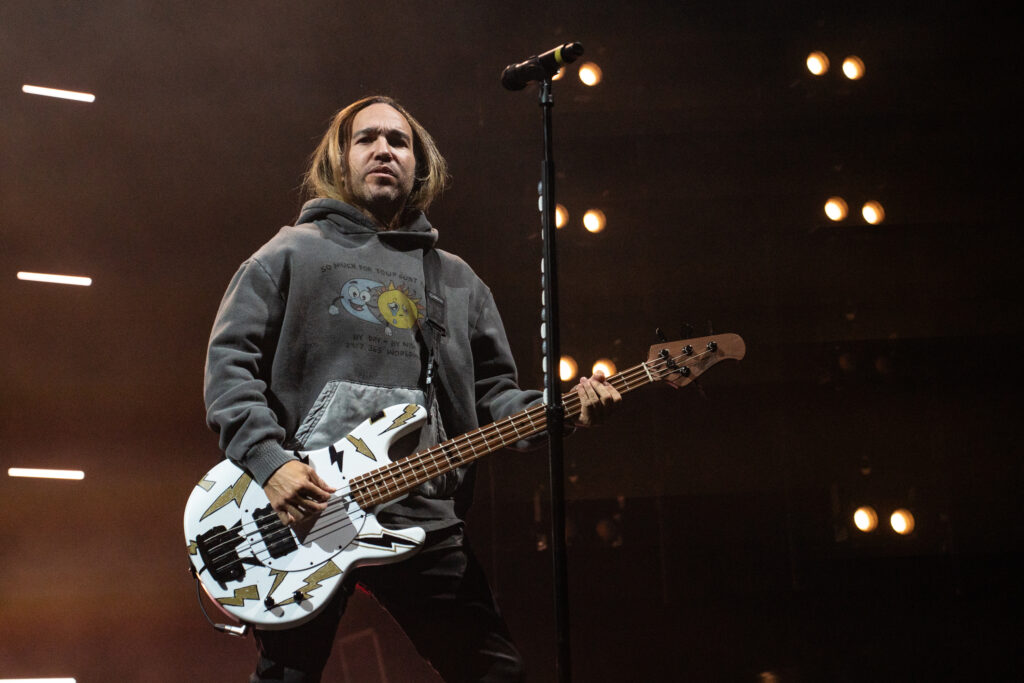 LONDON, ENGLAND – NOVEMBER 03: Pete Wentz of Fall Out Boy performs at The O2 Arena on November 03, 2023 in London, England. (Photo by Lorne Thomson/Redferns)
Wentz's net worth also reflects his smart real estate investments. In 2019, he purchased a lavish mansion in Beverly Hills for $5.5 million. This property, located in the elite gated community known as The Summit, boasts a pool, cabana, and formal gardens. Additionally, Wentz sold his mansion in Encino, California, which he had bought in 2015. This Spanish-inspired estate, complete with a sports court, pool, and even a zip line, showcases Wentz's taste for luxury.
Conclusion
Pete Wentz's $18 million net worth in 2023 is a testament to his multifaceted talents and ventures. From rocking the stage with Fall Out Boy to making smart business and real estate decisions, Wentz continues to inspire many with his success story. As fans eagerly await what's next for this rock star, one thing is certain: Pete Wentz's star continues to shine brightly.