Following the lukewarm response to his LiveLifeFast album, Roddy Ricch is taking it back to basics with his latest drop. Revisiting the Feed Tha Streets series that helped him get his start, the Compton native is making it a trilogy with the release of a third installment.
Equipped with 15 tracks, including the previously-released "Aston Martin Truck" and "Stop Breathing," the album has features from Lil Durk "Twin" and Ty Dolla $ign.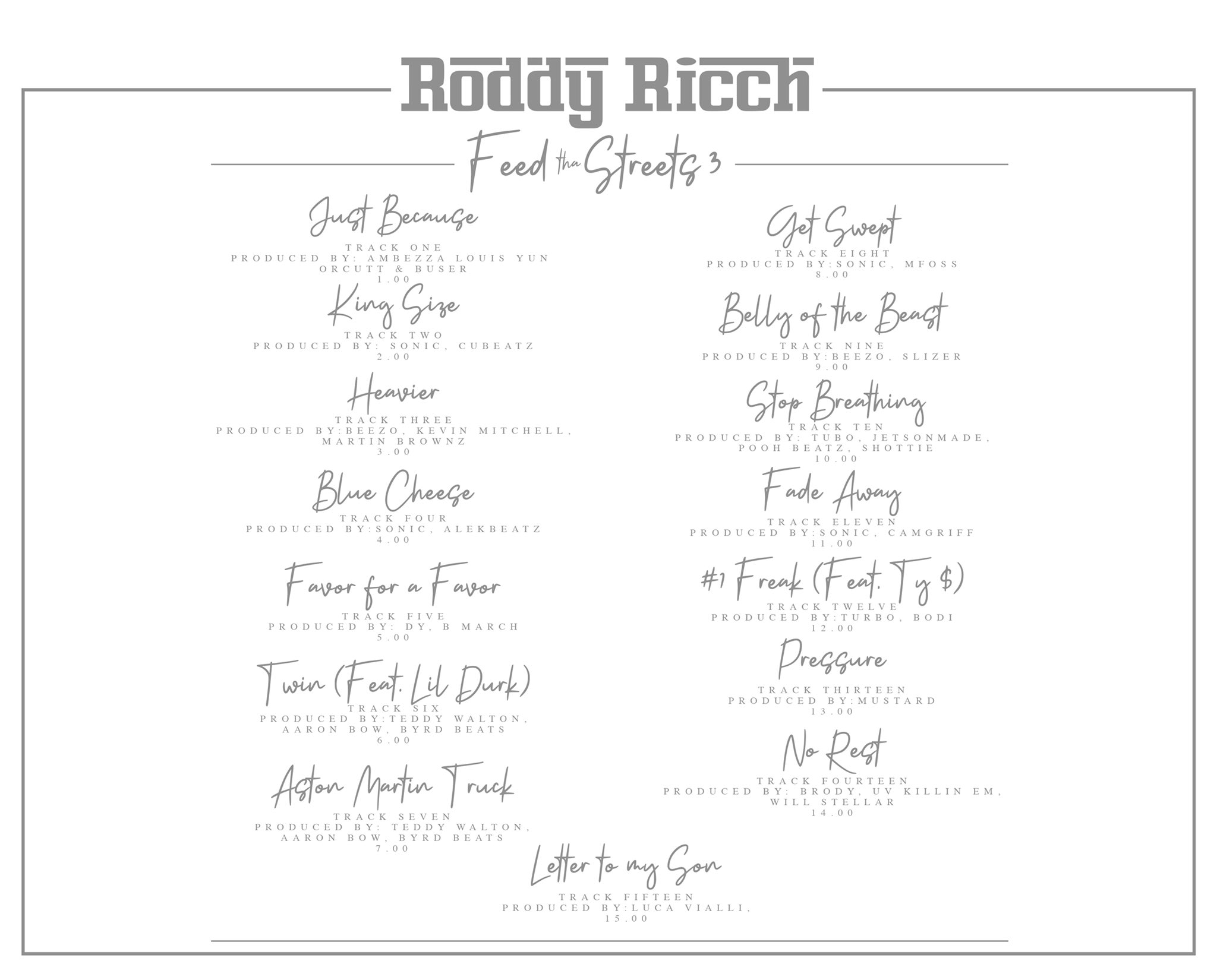 Press play and be sure to add Feed Tha Streets 3 wherever you get music.
Roddy Ricch Returns with 'Feed Tha Streets 3' Project was last modified: November 18th, 2022 by Shake