The Nike SB Blazer Mid, a beloved classic in the skateboarding world, is creating excitement with its upcoming "Green Suede" colorway. This iconic model, known for its blend of style and skate performance, continues to captivate skaters and sneaker enthusiasts. The "Green Suede" colorway is set to introduce a fresh and stylish look, featuring lush green suede materials. This release is anticipated to appeal to both skaters and those who appreciate a fashionable yet functional design.
The Nike SB Blazer Mid is significant for its role in skate culture, with a design tailored for performance and durability. It remains a sought-after choice for skateboarders and streetwear enthusiasts. As the "Green Suede" version gets ready to hit the market, the Nike SB Blazer Mid reinforces its status as a symbol of style and skateboarding. This colorway adds a new layer of fashion-forward appeal to the sneaker's legacy, ensuring its continued popularity among skaters and sneaker collectors who appreciate both its performance features and its eye-catching design.
Read More: Jordan Tatum 1 "Green Strike" Gets Complete Official Photos
"Green Suede" Nike SB Blazer Mid
The sneakers feature a black rubber sole that isn't very visible from the outside. Also, the sneaker has an all-white midsole and the upper is constructed from green suede. The laces are white and the  Nike Swoosh is white as well giving the shoes a cohesive look. Green Nike branding can be found on the tongue and on the heel. Overall, this sneaker is constructed from high-quality suede and features a clean colorway.
More Photos
Kicks On Fire reports that the Nike SB Blazer Mid "Green Suede" is releasing at some point in 2023. Also, the retail price of the sneakers will be $90 when they are released. Further, make sure to let us know what you think about these kicks in the comments below. Additionally, stay tuned to HNHH for the most recent updates and news from the sneaker community. We'll make sure to offer you the newest products from the most notable brands.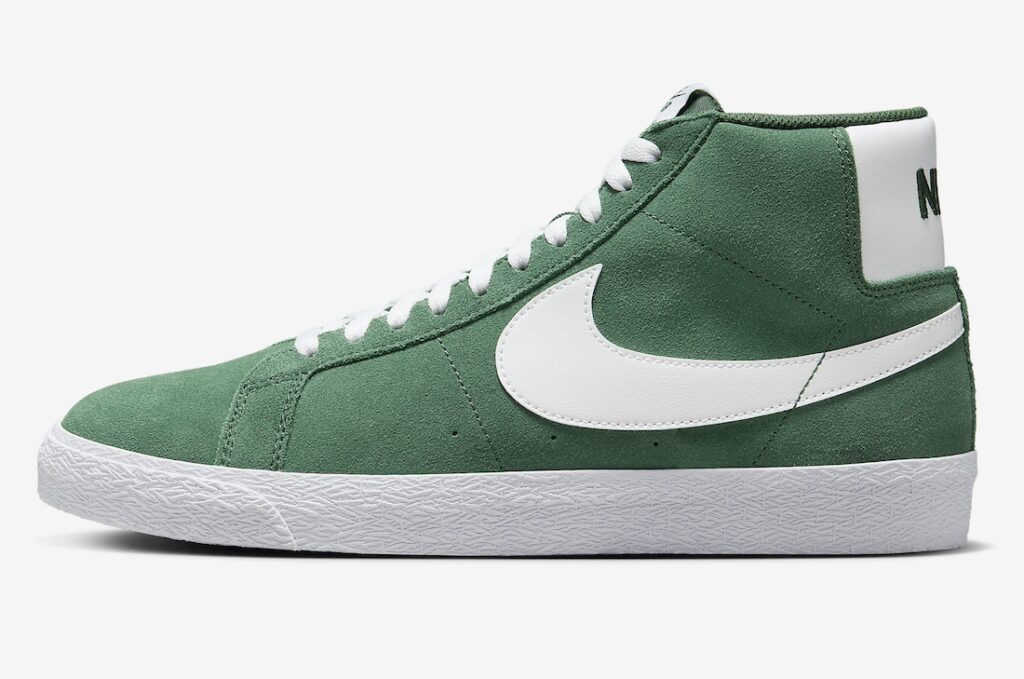 Image via Nike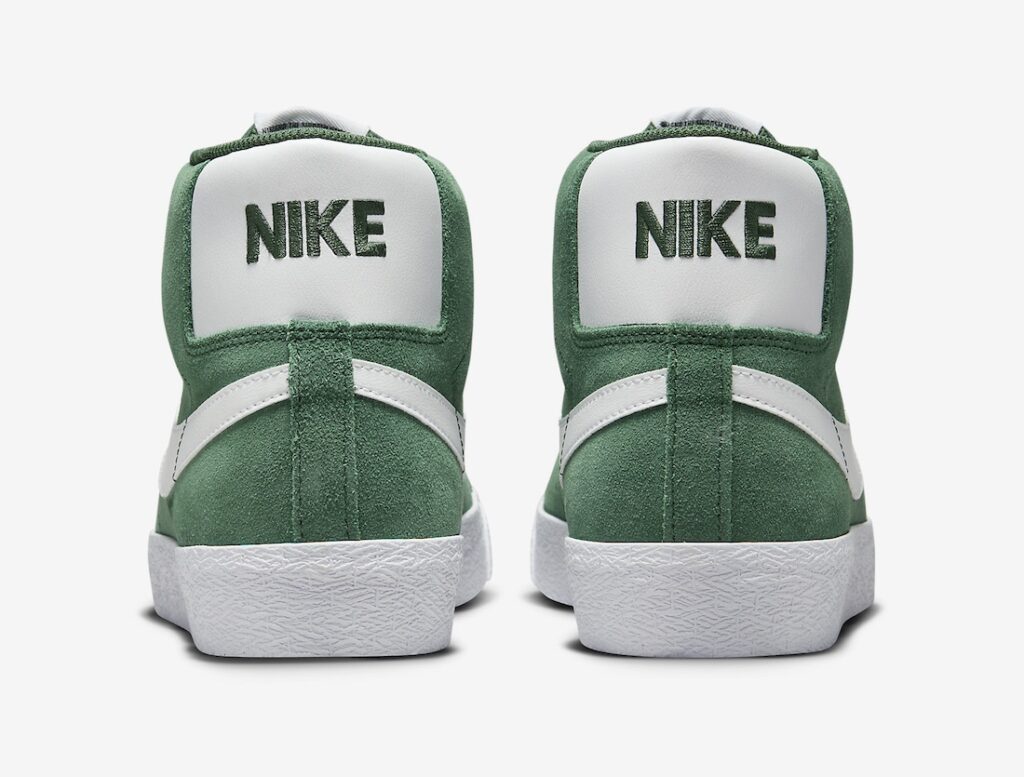 Image via Nike
Read More: Nike SB Dunk Low x April Skateboards Officially Revealed
[Via]