The Nike P-6000 is a popular sneaker known for its retro-inspired design and comfortable fit. Originally released in 2019, it quickly gained recognition and became a favorite among sneaker enthusiasts. The shoe features a combination of mesh and leather materials, adding to its unique look. With its versatile colorways and classic style, the Nike P-6000 appeals to a wide audience and complements various outfits. Over the years, Nike has released various iterations and collaborations, keeping the P-6000 fresh and appealing to sneaker fans worldwide.
Its enduring popularity and continuous presence in the market solidify its position as a staple in many sneaker collections. The Nike P-6000's influence on sneaker culture and its popularity among both athletes and casual wearers further establish it as a sought-after choice in the sneaker world. As part of Nike's legacy, the P-6000 continues to showcase the brand's commitment to innovation and style, appealing to those who value both fashion and functionality in their footwear.
Read More: Nike Kobe 6 Protro "Reverse Grinch" Official Photos
"Coconut Milk/Metallic Silver" Nike P-6000
The sneakers feature a black rubber sole and a white midsole. The uppers feature white mesh with coconut milk and metallic silver overlays, creating a grid-like design. A black Nike Swoosh is found on the middle of the sides and is outlined with white stitching. The heels feature black Nike Swooshes, with P-6000 found just off to the sides. Overall, this clean colorway definitely dresses these sneakers, and it may put the Nike P-6000 on people's radar as a potential release.
More Photos
Sneaker Bar Detroit reports that the Nike P-6000 "Coconut Milk/Metallic Silver" will be released in 2024. Also, the retail price of the sneakers will be $110 when they are released. Further, make sure to let us know what you think about these kicks in the comments below. Additionally, stay tuned to HNHH for the most recent updates and news from the sneaker community. We'll make sure to offer you the newest products from the most notable brands.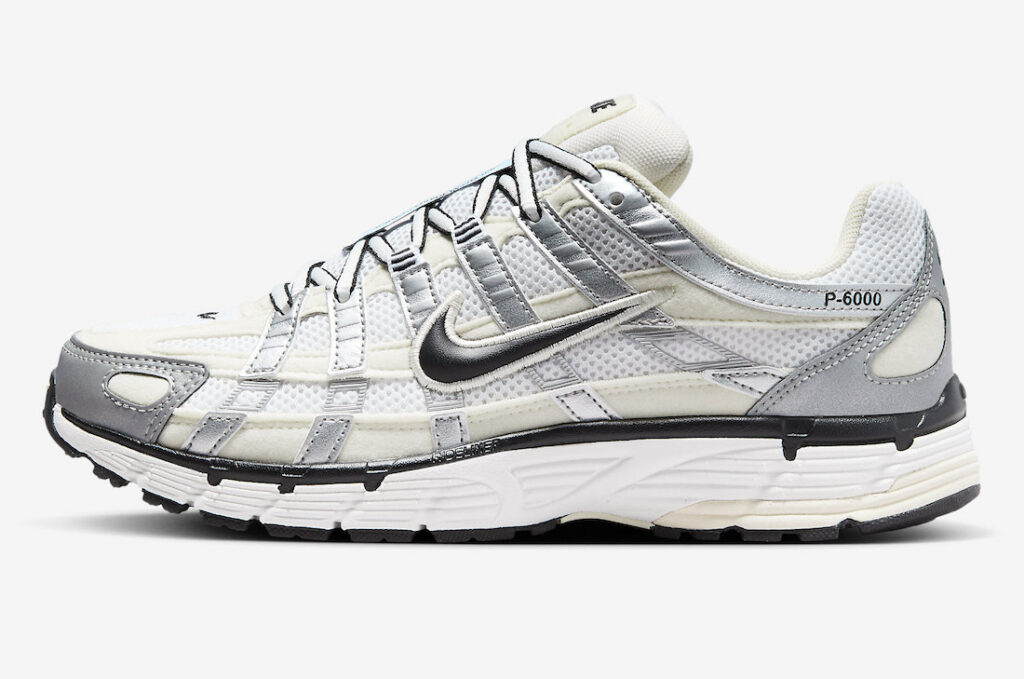 Image via Nike
Image via Nike
Read More: Nike ACG Torre Mid "Burnt Sienna" Release Details
[Via]