The Nike Cortez Vintage, a timeless sneaker with enduring appeal, is gearing up for a sleek update with its upcoming "Black Suede" colorway. This classic silhouette, introduced in 1972, continues to be a symbol of athletic style and cultural significance. In the "Black Suede" iteration, the Cortez Vintage takes on a luxurious and modern aesthetic. The use of suede material in a bold black color delivers a sophisticated look, adding a touch of refinement to the iconic design.
Known for its comfort and durability, the Cortez Vintage has maintained its popularity over the years. The "Black Suede" release elevates the sneaker's profile, offering a contemporary twist that seamlessly blends fashion and functionality. Whether on the track or the city streets, the Nike Cortez Vintage remains a go-to choice for those who appreciate both heritage and innovation. The "Black Suede" colorway is anticipated to make a strong statement, reaffirming the Cortez Vintage's status as a timeless icon in the ever-evolving landscape of athletic footwear. Step into style and sophistication with the Nike Cortez Vintage "Black Suede."
Read More: Nike Dunk Low "Malachite" Coming Soon
"Black Suede" Nike Cortez Vintage
The sneakers feature a grooved sail rubber sole with a clean lighter sail midsole that features a black streak. Black suede constructs the uppers with more black suede overlays. Also, an all-white leather Swoosh is found on the sides, and white laces complete the final design. A black sock liner and black Nike branding on the heel continue the simple theme. Overall, these sneakers definitely feature a colorway that is minimal but the Cortez is an incredibly comfortable and iconic silhouette.
More Photos
Sneaker Bar Detroit reports that the Nike Cortez Vintage "Black Suede" will be released in the Spring of 2024. Also, the retail price of the sneakers will be $100 when they drop. Further, make sure to let us know what you think about these kicks in the comments below. Additionally, stay tuned to HNHH for the most recent updates and news from the sneaker community. We'll make sure to offer you the newest products from the most notable brands.
Image via Nike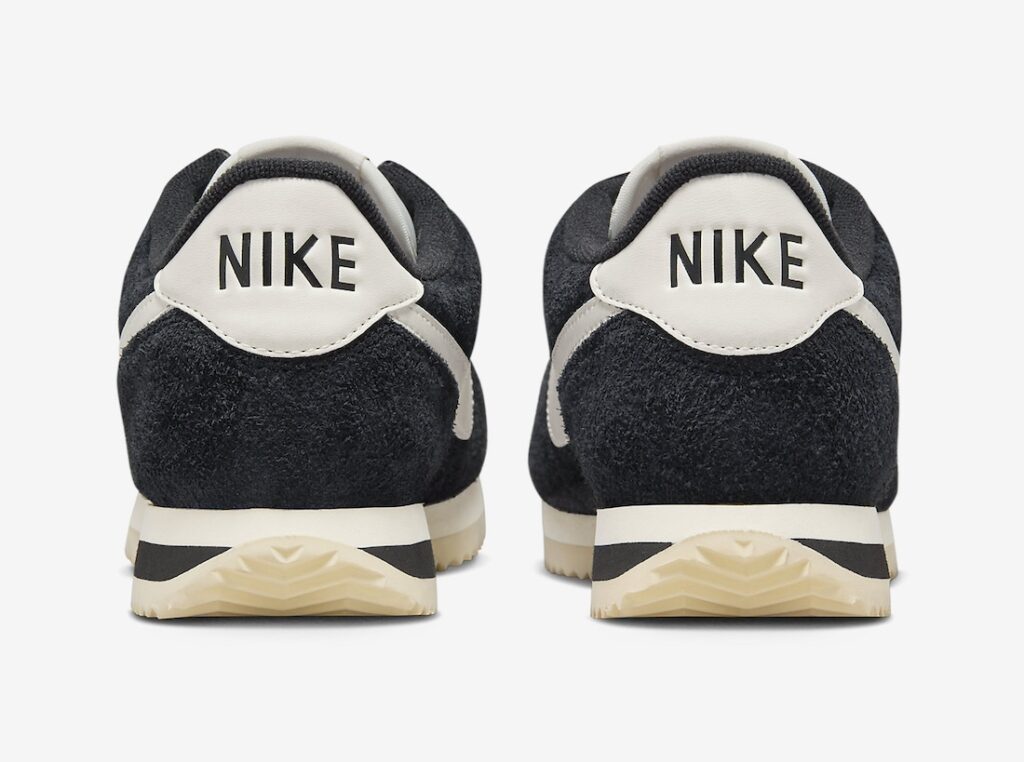 Image via Nike
Read More: Nike Dunk Low "Neutral Grey/Ice Blue" Officially Revealed
[Via]