Gear up for a vibrant step forward with the Nike Air Pegasus 89, featuring the upcoming "Red Stardust" colorway. This classic sneaker, renowned for its timeless design and reliable performance, is set to captivate sneaker enthusiasts with a burst of energetic red. The "Red Stardust" colorway injects a bold and dynamic personality into the Air Pegasus 89, making it a standout choice for those who crave a pop of color in their footwear collection. Whether you're hitting the streets or aiming for a casual yet striking look, these sneakers promise to deliver both style and comfort.
In addition to the eye-catching colorway, the Air Pegasus 89 maintains its reputation for durability and support. The iconic design is complemented by modern features, ensuring a seamless blend of nostalgia and innovation. Secure your pair of the Nike Air Pegasus 89 in the upcoming "Red Stardust" colorway and step into a world where classic meets contemporary. Elevate your sneaker game with this vibrant addition, embodying the spirit of self-expression and confident style with every stride.
Read More: Air Jordan 8 Winterized "Gunsmoke" Receives Complete Photos
"Red Stardust" Nike Air Pegasus 89
The sneakers feature a black waffled rubber sole with a clean white midsole. A pink mesh constructs the base of the uppers, with more red stardust suede overlays. Also, a darker red Nike Swoosh adorns the sides, and red stardust laces complete the design. The tongues feature Nike Pegasus branding, while the heels showcase Nike Air branding. Overall, these sneakers are releasing in men's sizes, presenting a clean silhouette in a vibrant colorway.
More Photos
Sneaker Bar Detroit reports that the Nike Air Pegasus 89 "Red Stardust" will be released in 2024. Also, the retail price of the sneakers will be $100 when they are released. Further, make sure to let us know what you think about these kicks in the comments below. Additionally, stay tuned to HNHH for the most recent updates and news from the sneaker community. We'll make sure to offer you the newest products from the most notable brands.
Image via Nike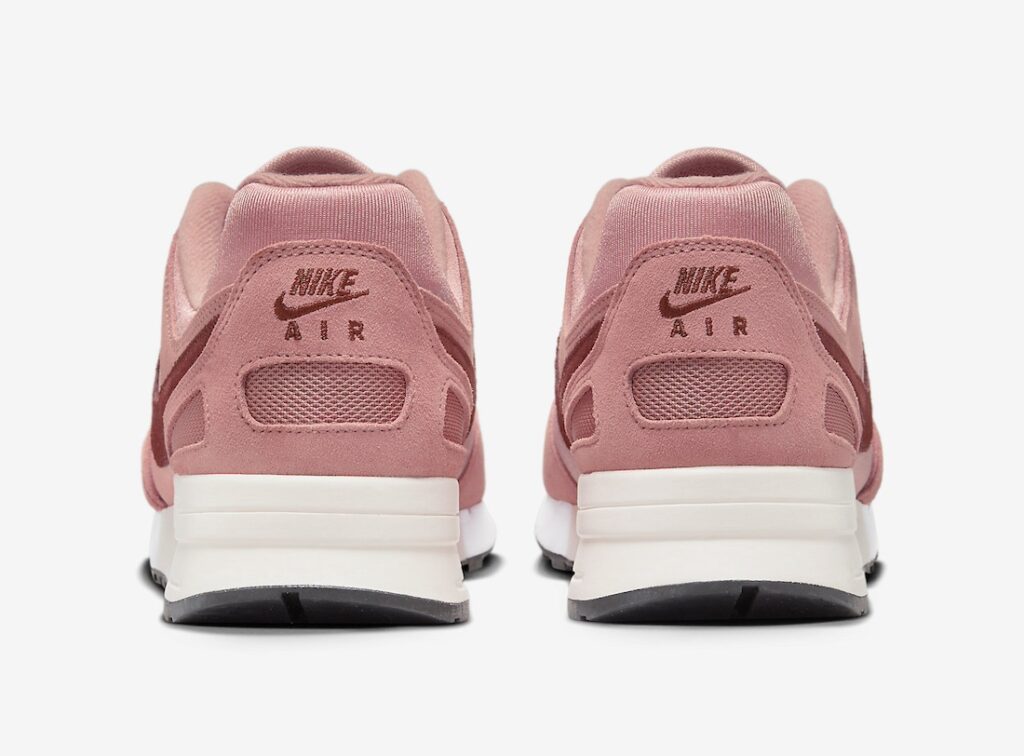 Image via Nike
Read More: Nike SB Dunk Low "City Of Love" Releasing As A Pack
[Via]