Overall, the Nike Air Force 1 Low is one of the greatest sneakers ever made. Although it might be antiquated to some, for others, this shoe still slaps. You can pair the shoe with almost any outfit, and it works every month of the season. At this point, you have to have a pair if you are a sneakerhead. Otherwise, you are very much doing something wrong. That said, here are five great Air Force 1 colorways for the Fall season.
This post contains affiliate links. Please read our disclosure policy.
"Triple-White"
Firstly, we have a colorway that everyone should be accustomed to by now. The "Triple-White" model is a staple. As the name suggests, this shoe is covered in white leather. Sure, it isn't anything to write home about, but it is very unique as it fits with almost anything. You just have to own a pair to understand what we're talking about. There is nothing like a crisp white pair of Forces. (Image via Stadium Goods)
Nike Air Force 1 Low "Billie Eilish"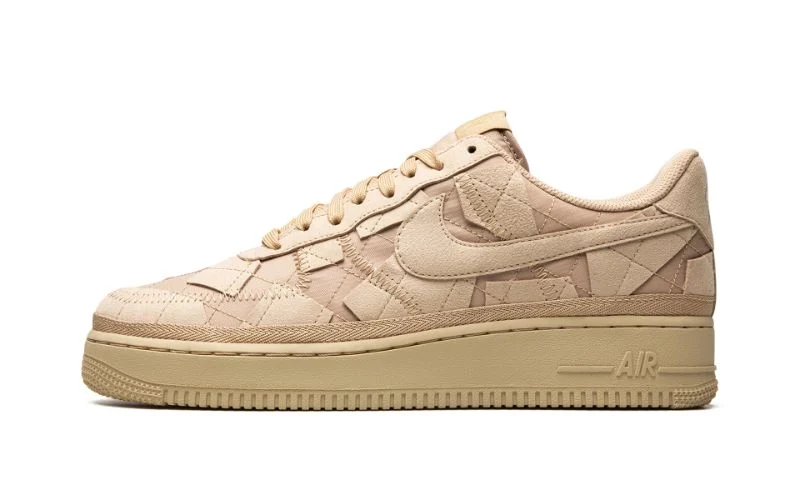 Billie Eilish came through with an amazing Nike Air Force 1 Low collaboration a few years ago. This particular colorway is perfect for the Fall as it is a beige-neutral tone. Overall, it is one of those tones that is going to work with anything else that might be considered neutral. If you want something for those rainy coffee dates when the leaves are all colorful, these are for you. (Image via Stadium Goods)
"Supreme – Wheat"
Subsequently, we have this iconic Supreme x Nike AF1 Low. Of course, the "Wheat" colorway is a staple of all things Fall. This is the same color as your average Timberland boot, which is another staple of the cold weather. At the end of the day, this may just be the perfect shoe. With the Supreme logo attached here, these are great. (Image via Stadium Goods)
Nike Air Force 1 Low "Oil Green"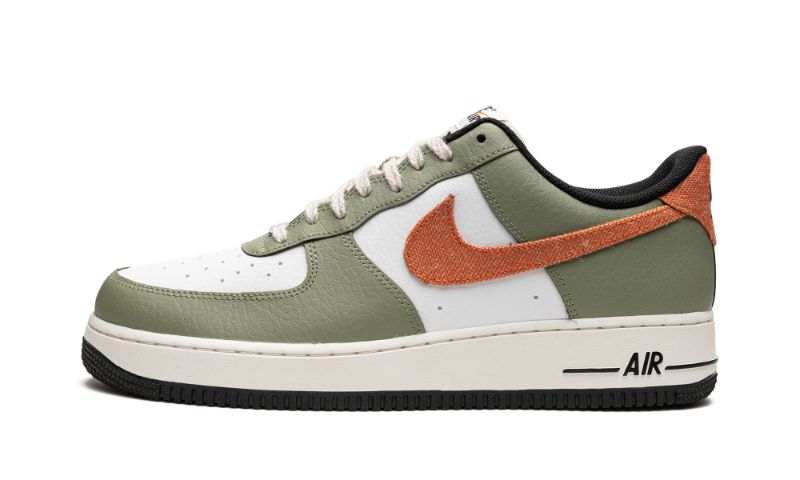 With the "Oil Green" colorway, we get some Fall colors that come together to create something simple yet effective. There is a white base here, while there are some green overlays that work quite nicely. The last touch is an orange Nike swoosh that perfectly finishes off the shoe. (Image via Stadium Goods)
"Triple-Black"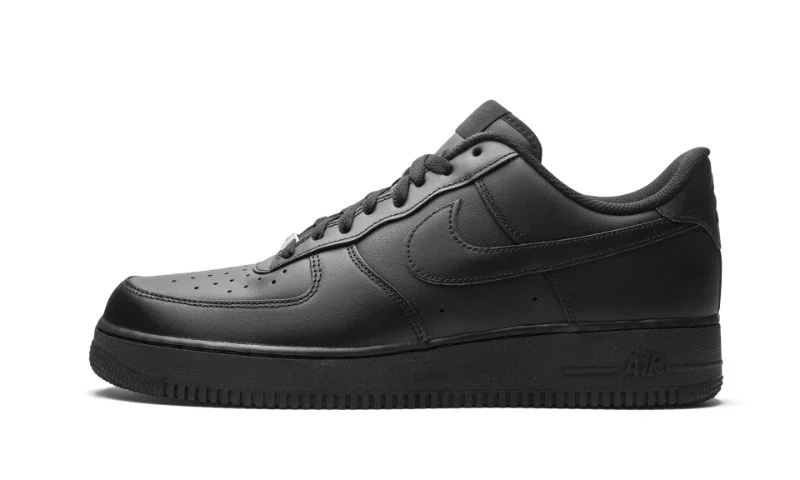 Lastly, we have the "Triple Black" Air Force 1. Overall, this is a shoe that comes with a reputation. A shoe that some people love and some people hate. However, if one thing is for certain, it is that an all-black shoe works all-year round. That is especially true in the Fall as your black shoes will contrast well with the bright leaves. (Image via Stadium Goods)
Let us know which of these colorways are your favorite, in the comments section below.