Amidst the raw energy of Compton's burgeoning hip-hop scene, DJ Yella emerged as a foundational pillar. He mixed and produced tracks that have thumped through the annals of rap history. With a career transcending the decks, he has been a defining force behind the sounds that have characterized West Coast rap. A pioneer, his beats have narrated the streets' tales, interweaving the grit and rhythm of an era. His savvy in navigating the tumultuous waters of the music industry has not only earned him a reputation as an influential figure in hip-hop but also culminated in a personal net worth of $1 million in 2023, as reported by Wealthy Gorilla.
The Pulse Of A Genre: Career & Accolades
HOLLYWOOD, CA – JUNE 12: (L-R) MC Red, Ice Cube, Dr Dre and DJ Yella of N.W.A. At Ice Cube's Star On The Hollywood Walk Of Fame Ceremony held on June 12, 2017 in Hollywood, California. (Photo by Albert L. Ortega/Getty Images)
The ascension of DJ Yella is a chronicle of relentless ambition and raw talent. As a key member of N.W.A., his craftsmanship in producing beats for the iconic Straight Outta Compton album left an indelible mark on hip-hop. Beyond N.W.A., his solo ventures and collaborations have garnered critical acclaim. His production skills shining on numerous gold and platinum records. Yella's accolades are not just trophies on a shelf; they are milestones that underscore his influence in shaping the sound of a generation.
Beats Beyond The Booth: Personal Life & Philanthropy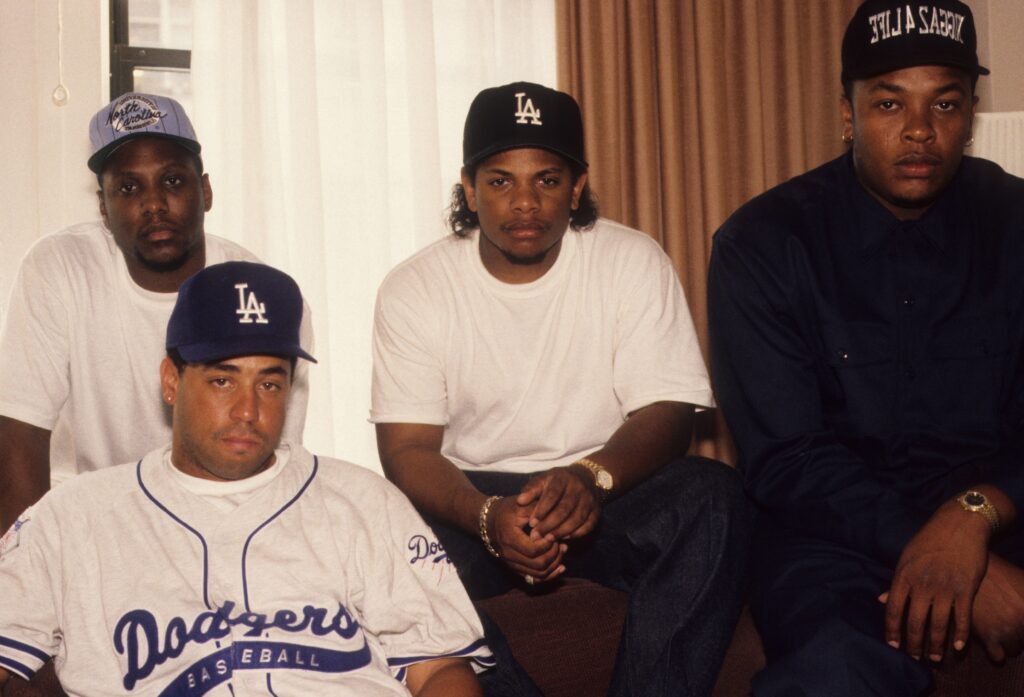 NEW YORK – OCTOBER 30: (L-R) Rappers MC Ren, DJ Yella, Eazy-E and Dr. Dre. Of the rap group NWA pose for a portrait in 1991 in New York, New York. DJ Yella is giving the middle-finger. (Photo by Al Pereira/Michael Ochs Archives/Getty Images)
Away from the limelight, DJ Yella's personal life is characterized by a quieter rhythm. While details of his private endeavors remain closely guarded, it is known that his impact extends beyond music. His philanthropic efforts, though not widely publicized, reflect a commitment to uplifting communities and supporting causes close to his heart, echoing the spirit of his activist-laden lyrics.
The Legacy Continues: A Resounding Conclusion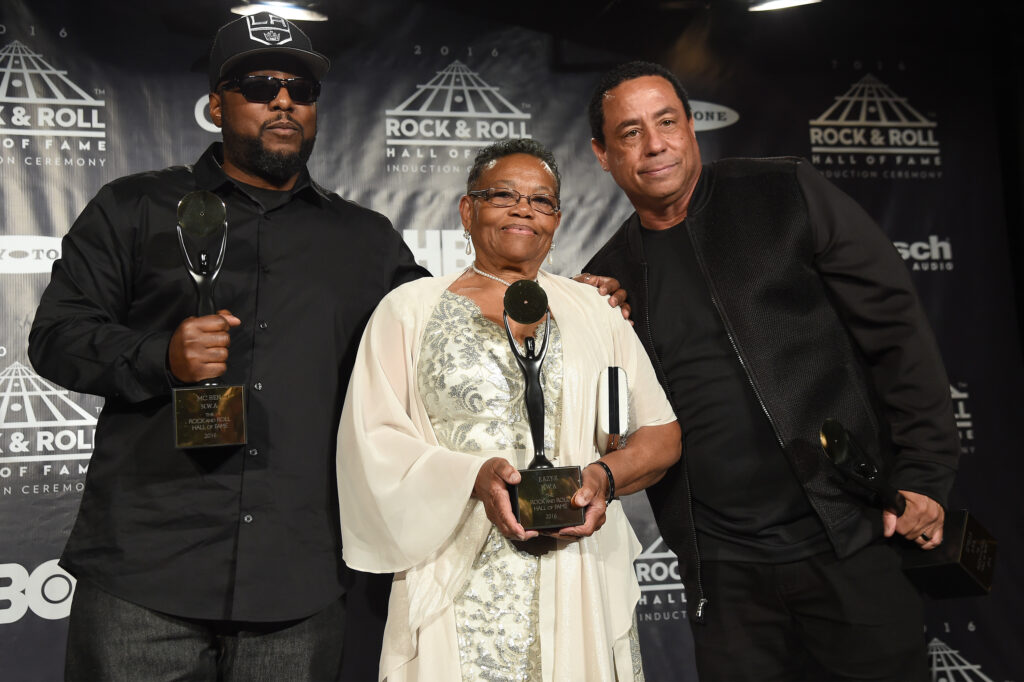 NEW YORK, NEW YORK – APRIL 08: MC Ren and DJ Yella of N.W.A. pose with Eazy-E's mother Katie Wright at the 31st Annual Rock And Roll Hall Of Fame Induction Ceremony at Barclays Center on April 8, 2016 in New York City. (Photo by Nicholas Hunt/FilmMagic)
DJ Yella's narrative is not solely about the wealth accumulated but the cultural capital he has created. His sonic signature has left an everlasting imprint on the music industry, inspiring a new generation of artists. With a net worth that signifies more than monetary success, it encapsulates a rich legacy built on beats, bars, and the indomitable spirit of hip-hop.