Candice Swanepoel, the South African supermodel, has made a significant mark in the fashion industry. As of 2023, her net worth is estimated to be around $25 million US dollars, according to Celebrity Net Worth. But how did she amass such wealth, and what has contributed to her success?
Born on October 20, 1988, in Mooiriver, South Africa, Candice's journey to stardom began quite unexpectedly. At the tender age of 15, while shopping at a flea market in Durban, a model scout spotted her. This chance encounter set her on a path that would lead her to become one of the most sought-after models globally.
Read More: Kate Moss Net Worth 2023: What Is The Model Worth?
Victoria's Secret Angel And Beyond
Candice's association with Victoria's Secret played a pivotal role in her rise to fame. She first graced the Victoria's Secret Fashion Show in 2007, and her unique features, such as her wide-set pale blue eyes and full lips, quickly made her a favorite. By 2010, she had earned her wings as a Victoria's Secret Angel, a title that only a few can claim.
One of her most notable moments was in 2013 when she was chosen to wear the "Royal Fantasy Bra" during the Victoria's Secret Fashion Show. Valued at $10 million, this bra was adorned with over 4,200 precious gems. The arrangement of jewels included diamonds, rubies, and yellow sapphires, set in 18-carat gold.
Read More: Cara Delevingne Net Worth 2023: What Is The Model Worth?
Collaborations And Endorsements
Candice has graced the covers and editorials of numerous international magazines, including Vogue, GQ, Elle, and Harper's Bazaar. Her versatility as a model is evident in her collaborations with top-tier fashion brands like Chanel, Christian Dior, Ralph Lauren, and many more.
Moreover, she has been the face of advertising campaigns for renowned brands. These include Tom Ford, Swarovski, Nike, and Guess?, further solidifying her position in the industry.
Read More: Miranda Kerr Net Worth 2023: What Is The Model Worth?
Entrepreneurial Ventures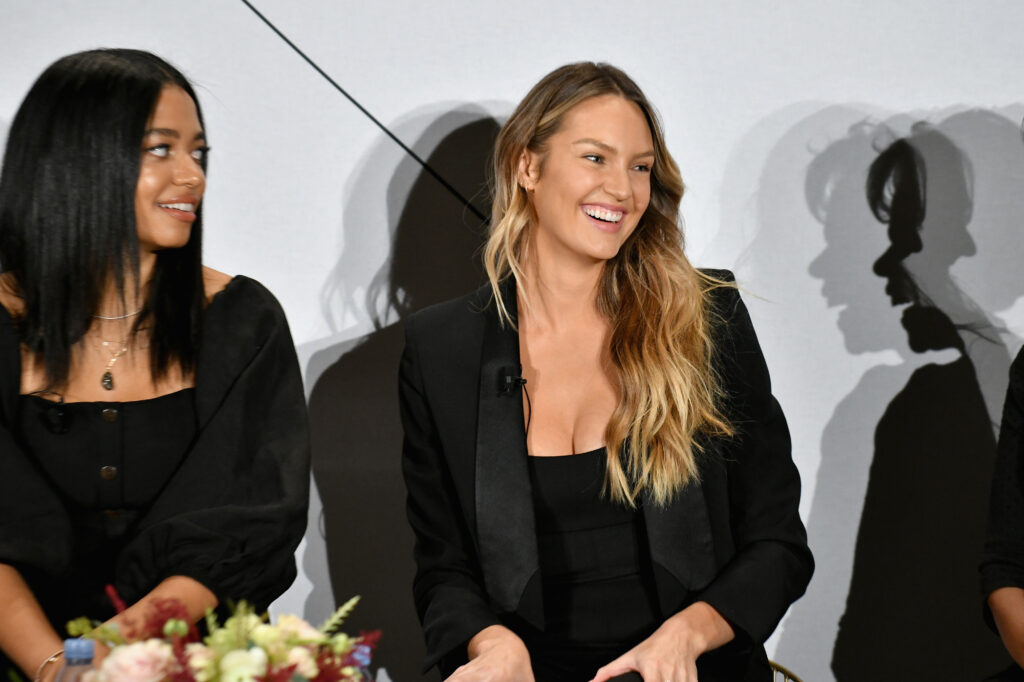 In 2018, Candice ventured into the business world by launching her swimwear collection, Tropic of C. Fans and critics loved the line, which became known for its retro bikinis and minimalist one-pieces. As a result of its success, Topic Of C. earned her the "Launch of the Year" award at the fifth Annual Daily Front Row Awards.
Read More: Bella Hadid Net Worth 2023: What Is The Model Worth?
Recognition And Earnings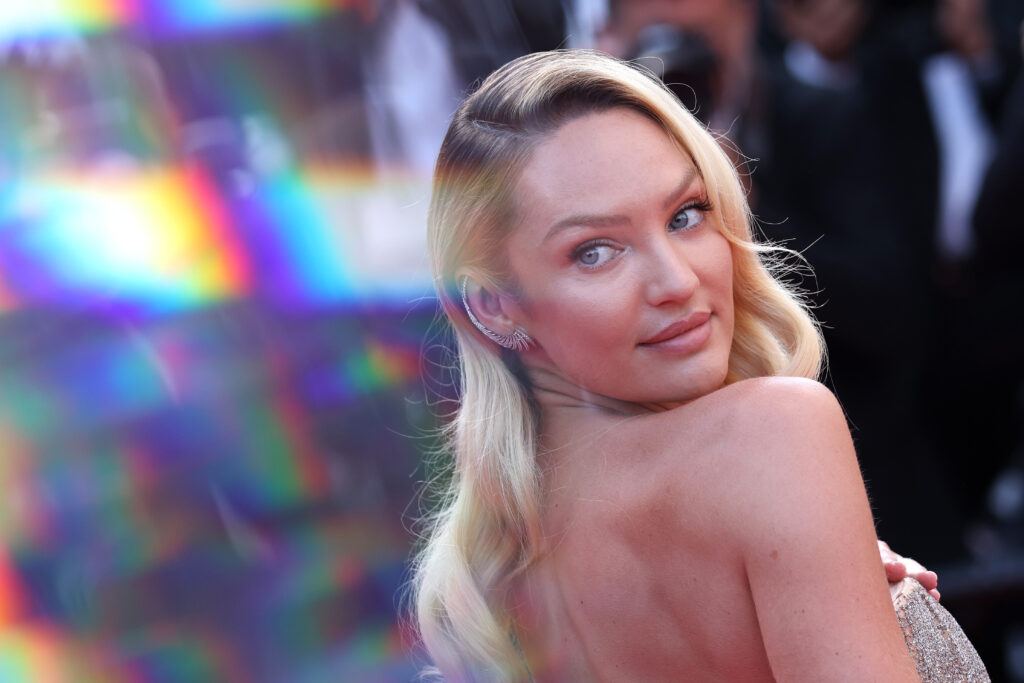 Since her career took off, Candice continuously received recognition for her beauty and talent. She has been featured in lists like FHM's "100 Sexiest Women in the World" and Maxim's "Hot 100 List." Her earnings have also been impressive. During 2015 and 2016, she was among the world's top-earning models, with annual earnings ranging from $5 million to $7 million.
Read More: Heidi Klum Net Worth 2023: What Is The Model Worth?
Personal Life And Philanthropy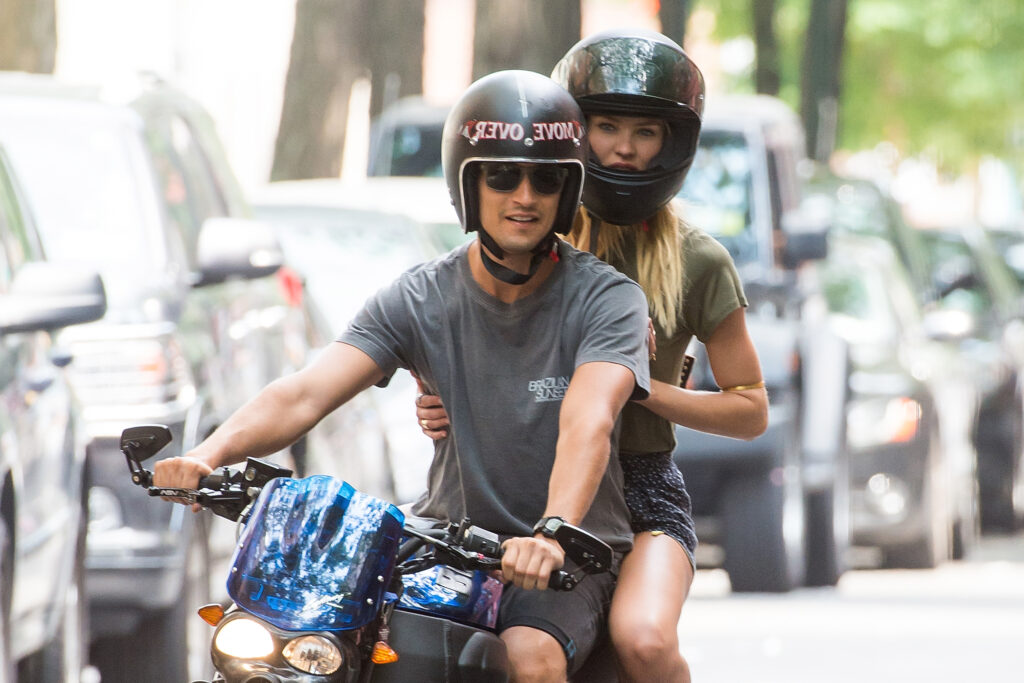 Beyond her professional achievements, Candice has a rich personal life. She was engaged to Brazilian model Hermann Nicoli, with whom she has two sons. They separated in 2018. However, in 2022, she was rumored to be romantically linked to Kanye West, which was later deemed to be a publicity stunt. She is also fluent in multiple languages, including Afrikaans, English, and Portuguese.
Philanthropically, Candice is deeply involved with mothers2mothers, a charity aiming for an HIV-free generation in South Africa. She not only supports the cause but has also designed denims for the organization and serves as its global ambassador.
Read More: Gigi Hadid Net Worth 2023: What Is The Model Worth?
Conclusion
Candice Swanepoel's net worth of $25 million in 2023 is a testament to her hard work, talent, and business acumen. From a young girl discovered in a flea market to one of the world's top models, her journey is nothing short of inspirational. As she continues to shine in the fashion industry and beyond, her net worth is only expected to grow.