Bella Poarch, a name that has become synonymous with TikTok stardom and musical prowess, has seen her net worth skyrocket in recent years. As of 2023, Bella Poarch's net worth is estimated to be around $9 million, according to Celebrity Net Worth. But how did this social media sensation amass such wealth in such a short period? Let's delve into her journey.
Born as Denarie Taylor on February 9, 1997, in San Fabian, Pangasinan, Philippines, Bella's early life was far from glamorous. Raised by her grandmother until the age of three, she later moved to Texas with her adoptive American father and Filipina mother. Despite facing challenges, including physical and verbal abuse from her father, Bella's resilience shone through.
A Foray Into The Military & TikTok Fame
Influenced by her adoptive father, a US military veteran, Bella enlisted in the US Navy in 2017. Her service spanned three years across Japan and Hawaii, showcasing her dedication not just to her personal ambitions but also to her adopted country.
Bella's rise to fame can be traced back to her TikTok account, which she created in early 2020. Initially, her content revolved around gaming and cosplay. However, her lip sync to Millie B's song "M to the B" catapulted her to immense popularity. This video went viral and became the most-liked video on TikTok. By August 2023, Bella had garnered a staggering 92.7 million followers, making her one of the platform's top influencers.
Venturing Into The Music Industry & Other Collabs
Bella's TikTok success opened doors to the music world. In 2021, she signed with Warner Records and released her debut single, "Build a B*tch." The song made waves in the music industry and secured spots on the Top 10 charts in countries like India, Singapore, and Malaysia. Following this, Bella released her debut EP, Dolls, in 2022, further establishing her as a promising artist in the music scene.
Beyond TikTok and music, Bella has ventured into various other domains. She launched a limited clothing line in 2020, the RIPNDIP x Paca Collaboration, and collaborated with esports organizations like 100 Thieves and FaZe Clan. In 2023, she became the face of HUGO's Fall/Winter campaign, showcasing her versatility and widespread appeal.
Personal Life & Investments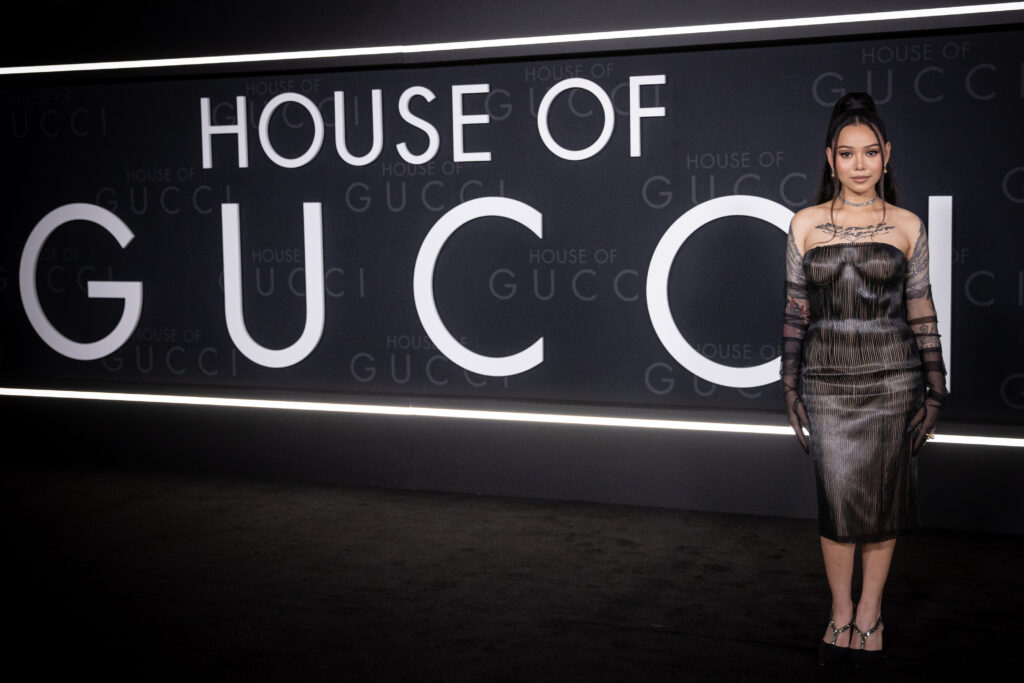 Bella's personal life has also been in the limelight. In 2019, she married Tyler Poarch, but the couple decided to part ways in late 2022. On the real estate front, Bella made a significant investment in April 2023, purchasing a home in LA's Pacific Palisades neighborhood for $4.3 million, paying a whopping $400,000 over the asking price.
Conclusion
Bella Poarch's journey from a challenging childhood to becoming a multi-millionaire influencer is inspirational. With a net worth of $9 million in 2023, she is a testament to the power of social media, talent, and sheer determination. As Bella continues to evolve and expand her horizons, her net worth is only expected to grow, reflecting her ever-increasing influence in the digital age.