Fresh from letting off 7 Shots in September, 38 Spesh is right back at it with a new album called Beyond Belief.
Produced entirely by Harry Fraud, the album is easily Spesh's most personal release to date as he's finally willing to fully open up about his days hustling in the streets of Rochester, NY and the losses he's suffered during those times. From the loss of his parents to losing family members and friends to gun violence; including his long-time girlfriend and, most recently, his older brother – who was shot and killed in front of him, his wife, and kids on September 30th in his hometown.
Equipped with 10 tracks, including "Band of Brothers" with Benny the Butcher and Ransom, the intimate release also has additional features from Conway the Machine, Stove God Cook$ ("Speshal"), Curren$y, ElCamino, Wiz Khalifa, and Jim Jones.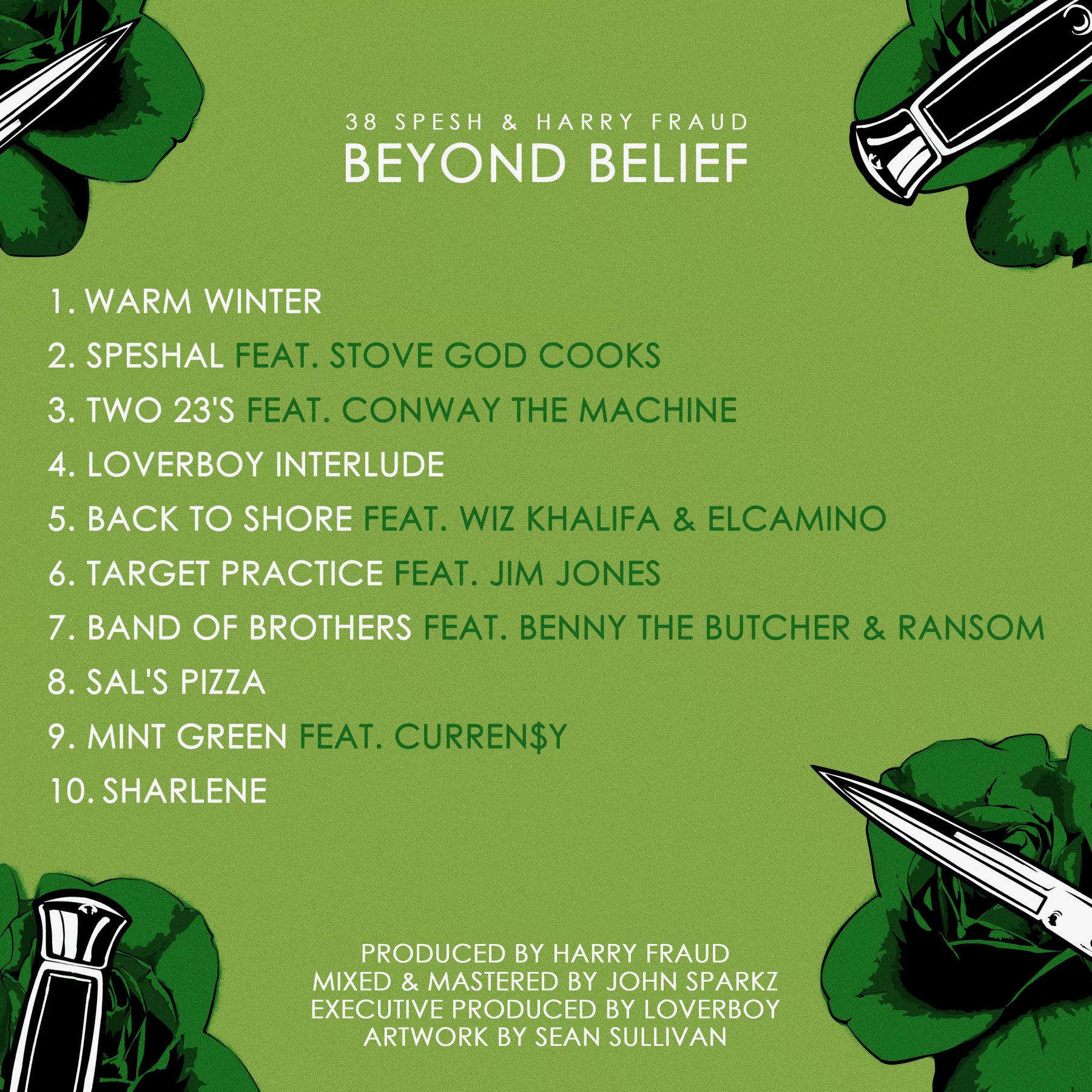 Press play and be sure to add Beyond Belief wherever you get music.
38 Spesh & Harry Fraud Connect for 'Beyond Belief' Album was last modified: November 18th, 2022 by Shake